Joe Gaiter: What is your football story?
Mike Crockett: My story is pretty unique, started off playing basketball up to my senior year of high school switched to football. Always wanted to play but was focused on basketball at the time. Didn't play much my senior year, didn't have the experience but was athletic. Out of high school I Went the Juco route, to Mt. Sac & Compton Junior College played Receiver & DB. Received D1-D2 Scholarships coming out, originally committed to Idaho St. (D1AA) due to academics issues I committed/signed to (D2) program West Virginia State, left program because of academics & NCAA requirements. After two years of not playing due to personal/family issues I Transferred to Arizona Christian University (NAIA) where I finished two years. I always knew I could play at the next level but always had a setback due to grades.
Joe Gaiter: Remind us of your college career stats?
Mike Crockett: 89 Tlk, 2ints, 6 Pass Breakups, 4 Forced Fumbles WR stats: 28 catches, 273 yards, 4 Tds
Joe Gaiter: What was your proday results??
Mike Crockett: I didn't participate in pro day due to school not hosting one. I will be Recording Numbers at upcoming CFL tryout. I'll also soon have recorded numbers at training facility (Rush Performance)
Joe Gaiter: Why do you feel you were overlooked during this NFL draft/free agent season?
Mike Crockett: Due to me coming out of a small program with not many connections to the NFL and no pro day is a negatives but I don't let that stop me. Once scouts see me run then I believe my play will do the talking, I just have to continue working hard to get a chance at a tryout.
Joe Gaiter: What is your game plan to get on a team next season?
Mike Crockett: I wouldn't say I have a plan. I'm just Focusing on running fast so teams can see I can run and playing football to the best of my ability.
Joe Gaiter: What is your motivation at this point to keep trying to showcase your talent?
Mike Crockett: My family is my biggest motivation, to make sure they're taking care of. And to show my mom that everything she's done for me want for nothing. But also to prove every doubter and sleeper wrong. I can play with the best of the best and I want to show that.
Joe Gaiter: What lessons are you learning throughout this NFL Draft/NFL Free Agent journey?
Mike Crockett: A few lessons I've learned was to work & continue to train harder coming from a small school and make connections with anyone possible that could help.
Joe Gaiter: How has your agent helped you in your journey?
Mike Crockett: I'm currently not signed with an agent.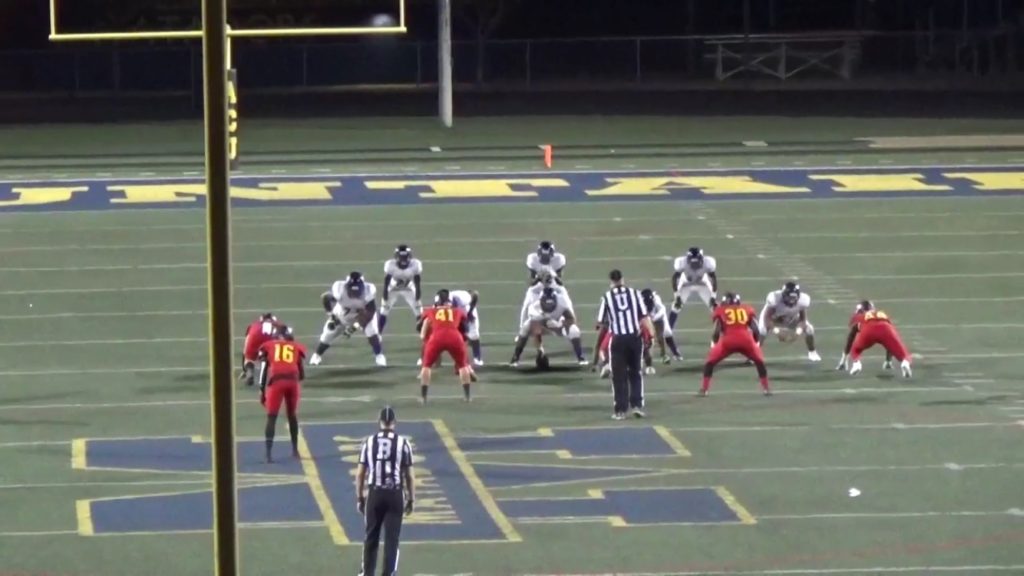 Joe Gaiter: Do you feel like the athletes at the NAIA level have as much talent as D1, D2 athletes?
Mike Crockett: I feel like the talent isn't that big of a difference at some programs. There are faster, bigger athletes yes, but there's a lot of NAIA guys who can play and compete at the NCAA Level.
Joe Gaiter: How do you work through depression and frustration during this time?
Mike Crockett: I pray to god and work harder in the weight room or field to release stress.
Joe Gaiter: Where are you training to stay ready?
Mike Crockett: I'm currently in Phoenix, Az training on my speed and explosion. As well perfecting my craft as a DB. I've been training at my school(Arizona Christian University) But just recently been at Rush Performance Facility in North Phoenix, Owned by Edward Hisey & Todd Mcmillon.
Joe Gaiter: Why should any team give you a chance?
Mike Crockett: Teams should pick me because I'm determined, instinctive, can play both safety & corner. Due to me playing receiver in college, I can pre determine receivers routes and know where the quarterback wants to place the ball. Whether it's nickel corner, outside, middle safety, in the box safety. I'm a versatile athlete and take pride in playing special teams. I work hard to get better each and everyday and very coachable
Joe Gaiter: Is it football or nothing?
Mike Crockett: I wouldn't say football or nothing because football doesn't define me but football has my 100% attention right now. And is my way out. Football is my way to where I need to be in life.
Joe Gaiter: Final Words/Shoutouts?
Mike Crockett: I hope & praying that a team gives me a chance to show my talent & show what I can bring to their organization. I'm an instinctual playmaker that can play both safety & corner. Faced so much adversity in my life, I'm ready for whatever comes my way. Thank God
Twitter: __mikeyyno(mike Crockett)