Joe Gaiter: What does football mean to you?
Quincy Smith: It means believing in something you can't see Day in and day out.  Football is life and I don't mean that in the sense of the only thing I know I mean football teaches you life. For example I am a piece of a major puzzle when I am apart of team and there is people depending on so I have to do my job regardless on me wanting to do it or not it has to get done. So with me becoming a father at twenty, football taught me to get the job done because there is someone depending on me day in and out. I can't let them down so there is no room for excuses.
Joe Gaiter: Tell me about your season this year?
Quincy Smith: Well my senior season was 2015 and I didn't receive an opportunity to showcase my talent in an official game. But I did show up at practice and work phenomenally hard day in and out every rep I received.

Joe Gaiter: How hungry are you to make the NFL?
Quincy Smith: I'm training 6 days a week and I have lost 51 pounds. I'm so hungry to make it to the NFL I would be satisfied if a team signed me just to play Special Teams.
Joe Gaiter: What will you miss most about playing college ball?
Quincy Smith: All my teammates and the early morning workouts.
Joe Gaiter: Have you reached your peak?
Quincy Smith:  I am nowhere near where I want to be yet.
Joe Gaiter: What are the keys in playing your position?
Quincy Smith: You have to have great feet, be able to get yards after contact, vision and have great hands coming out of the backfield.
Joe Gaiter: Do you have a backup if you don't get drafted?
Quincy Smith: Well I have my degree from the University of Idaho in General Studies and a Minor in Communications. I have been a big prospect for some major Corporations such as Edward Jones, Total Quality Logistics. I'm also working on my own business WinnersNeverQuit Clothing and should be taking off late 2018. Also I received my first endorsement this year with Bhoomi Cane Water, a healthy electrolyte replenishes with no additives or high fructose corn syrup.

Joe Gaiter: What would you tell yourself if you could go back to your freshman year?
Quincy Smith: Just eat right and let everything else take its course.
Joe Gaiter: Who is your agent and why did you chose them?
Quincy Smith:  Packey Clements, Clements Sports Group in Stone Mountain, GA. I chose to Signed to them is because he always gives me the family feel and gives me the true reality of my situation, then gives me a solution to overcome the situation I am currently in.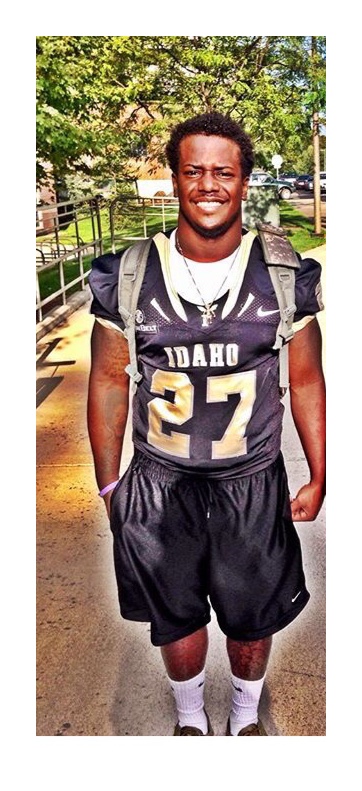 Joe Gaiter: When is your proday?
Quincy Smith: March 8th.
Joe Gaiter: How will you stand out  so that a team would even consider signing you?
Quincy Smith: Doing everything sharp and full speed.
Joe Gaiter: Where and how often are you training?
Quincy Smith:  I train actually at two places I train at NolaFitLife in Kenner, La in the Esplanade Mall with owner and head trainer Steve Allen. And other trainer that specializes in speed and agility is Jordan Frost is the head trainer/owner at the Frost Performance Academy. I'm training 6 days a week dripping puddles of sweat even on recovery days.
Joe Gaiter:  What do you want your legacy to be?
Quincy Smith:   I want people to look me and know your dreams are possible long as you believe and work on them everyday.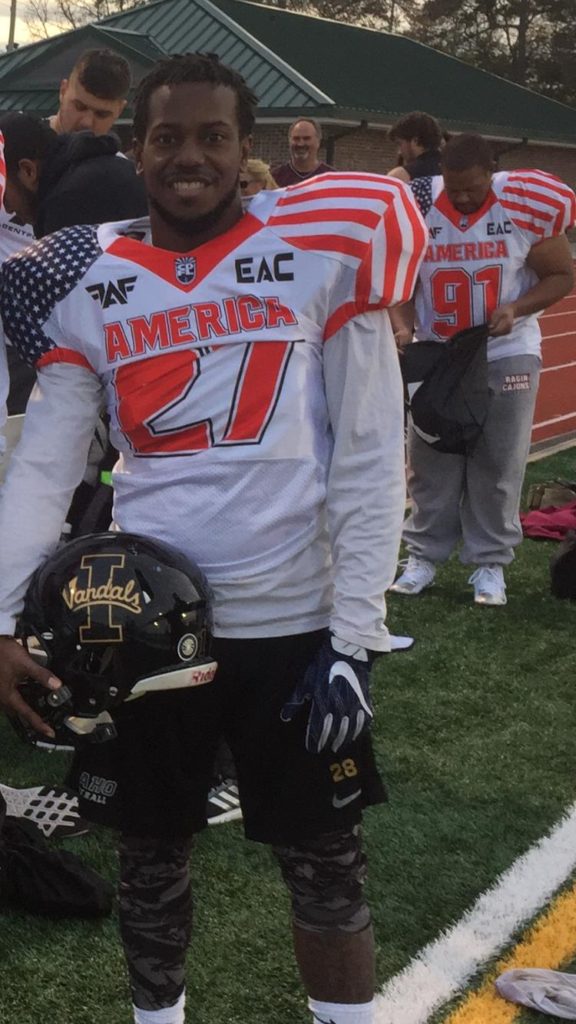 Joe Gaiter:  Final Words/Shout outs
Quincy Smith:   Keep putting in the work and from all the work the work going to make it all work.  Shout out to my Mother Betty and Late Father "Big Larry" my daughter Malaysia My older brother my trainers Steve Allen and Jordan Frost. My girlfriend Alejandra, my grandmother Christine for playing a key role in cooking food for my diet. Also I want to shoutout J.T Curtis and all the coaches at John Curtis Christian High School for teaching me at an early age what hard work is and the benefits in life you can gain from it.
Instagram: Quincysmith
Twitter: QuincySmith_
Facebook:Quincy Smith