Joe Gaiter: What does football mean to you?
Traequan Shaw: Football means a whole lot too me.  I've been playing for so long since I was 5 and it's my passion football is all I know . I want Football to be my future. I mean anyone would love to have a career in something they love to do.
Joe Gaiter: Tell us about your season this year?
Traequan Shaw: This year my and I team faced a lot adversity coming in the season from our last losing seasons. Coming from a 0-10 season in 2015, then a 5-6 season in 2016.  We came out with a bang 2017 ending the season 7-2 a winning season. Although I only played a small role in only 5 games I played due to an injury early in the season with a sports hernia. I got well enough to play in my last senior game and also played in the D2 vs. NAIA game in Myrtle Beach which I was invited too.
Joe Gaiter: What makes you ready for the NFL?
Traequan Shaw: What makes me ready is that I am humble and passionate about the game. Whatever task is put in front of me I am always aiming to execute it to the fullest. Whether it's learning new plays or positions. I also critique my film and my performance in the weight room.
Joe Gaiter: Who would you compare your football skill to that currently plays in the NFL?
Traequan Shaw: I would compare myself to Brent Grimes. I say that because of our similarities. We both are considered small corners but plays with so much energy and heart. We use our height to an advantage.
Joe Gaiter: Do you have any regrets over your college career?
Traequan Shaw: I think honestly I have no regrets. I played each game like it was my last because most people don't know but I walked on and the first opportunity I got to step on a college field and make plays , that's what I did and it's been a continuum from there on out .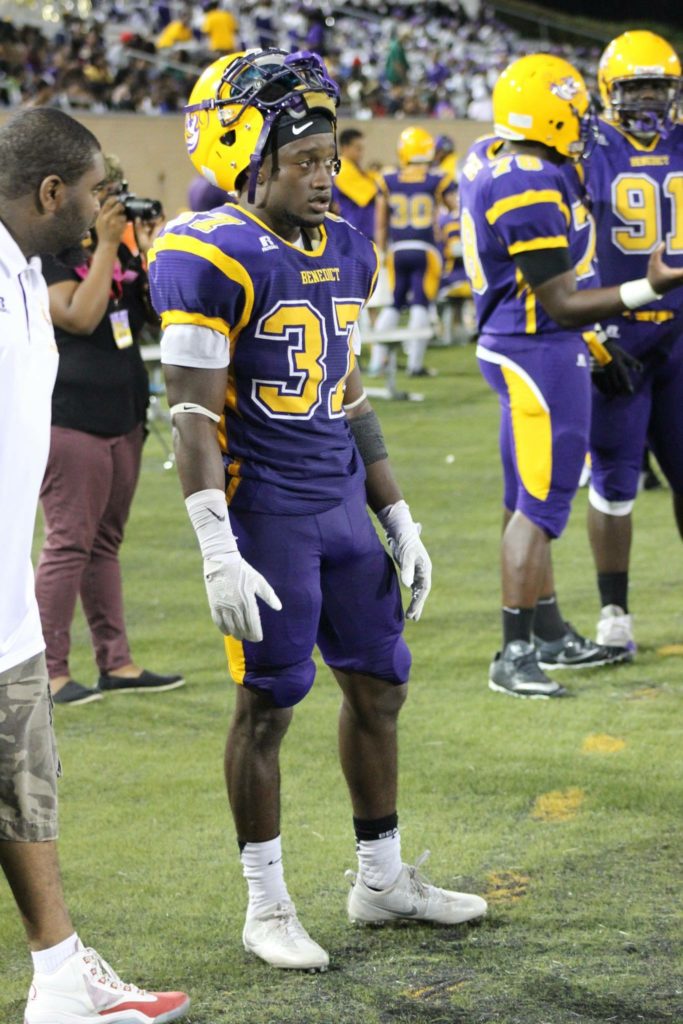 Joe Gaiter: Describe yourself in 3 words.
Traequan Shaw: Versatile. Playmaker. Underdog .
Joe Gaiter: What is your motivation for playing the game?
Traequan Shaw: I want to do this to take care of myself and my family who has been supporting me all through my life of playing football. Also to prove the doubters wrong
Joe Gaiter: Tell us about the bond you have with your teammates at Benedict?
Traequan Shaw: The bond with me and my teammates are amazing, I mainly get along with my whole team old or new players . My team is my family and if it wasn't for my team bonding as real brothers we would not be in the predicament we are in now.
Joe Gaiter: If you could go back to your freshman year, what would you do differently?
Traequan Shaw: If I could go back to freshman year I probably would have wanted to not play and red shirted so I could play one more season with my Tigers and get this ring next year .
Joe Gaiter: How important is community service to you once you make the team?
Traequan Shaw: Once I make a team it will be easier for me to give back more than I could have when I had nothing. I love to give back to the community because they were there to support me and my team through our ups and down times.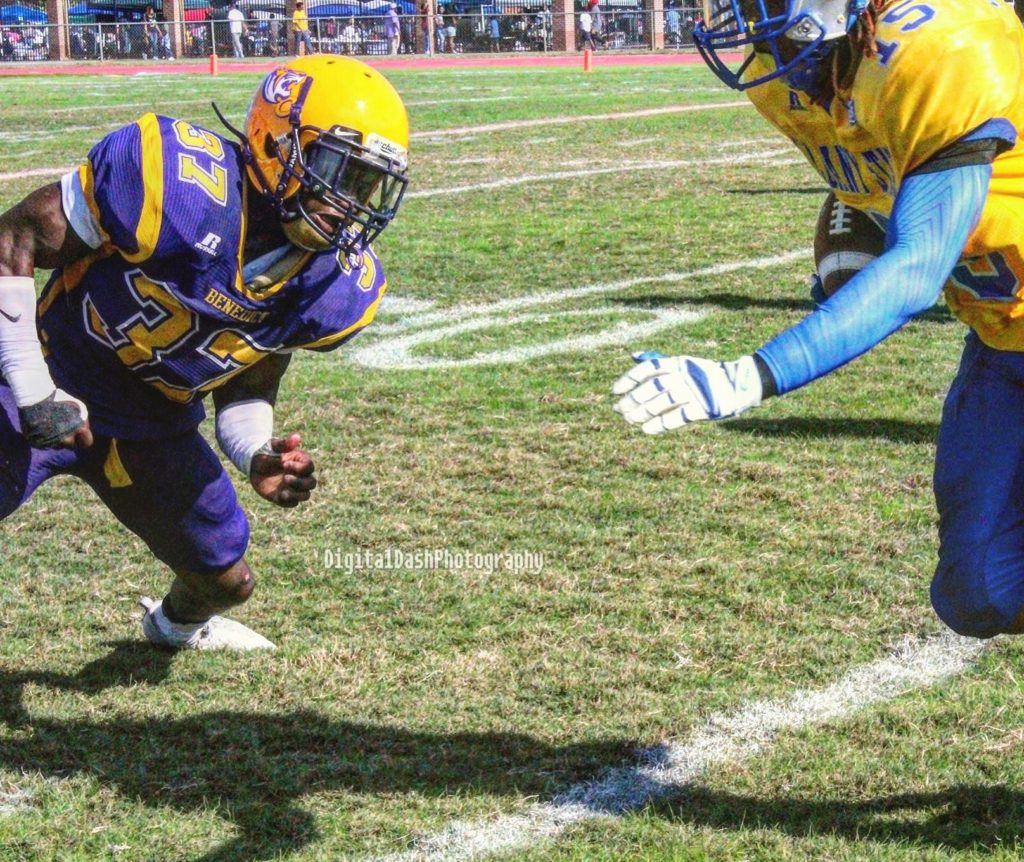 Joe Gaiter: Do you think it's harder for you coming from a HBCU?
Traequan Shaw: I don't think it's harder but it is different in some ways.  I've played against a D1 team more than once and the I didn't find them to be much of a big difference in talent and skill it was more of a size thing .
Joe Gaiter: What has your biggest accomplishment?
Traequan Shaw: My biggest accomplishment was continuing football after high school . Actually playing 4 years of college football which gives me a bigger opportunity to play beyond college and possibly play for a living .
Joe Gaiter: Do you have a backup plan if you don't make it to the NFL?
Traequan Shaw: I do but honestly my plan is to make Plan A work .
Joe Gaiter: Who is your agent and why did you chose them?
Traequan Shaw:  Currently I am seeking an agent.  I've done everything by myself lately.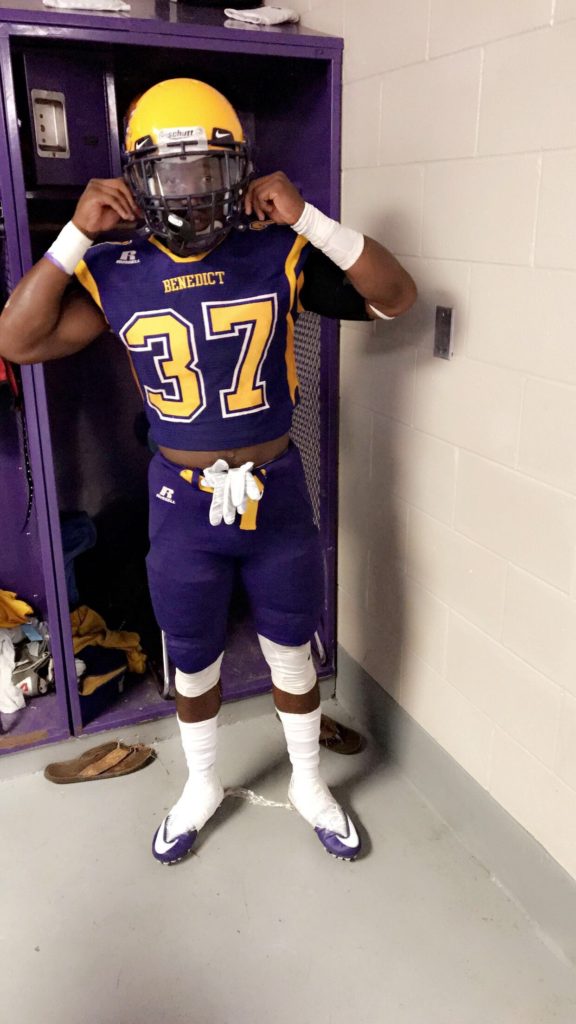 Joe Gaiter: When is your proday?
Traequan Shaw:  I am working on a pro day currently.
Joe Gaiter: Where and how often are you training?
Traequan Shaw: I train in multiple places, I go to an apartment weight room almost every day on my free time and I hit my local Benedict College football field almost every other day.
Joe Gaiter: What do you want your legacy to be?
Traequan Shaw: I want to be remembered for my style of play. If you look at my highlights you will see I'm all about hustling. I hustle to the ball every time because you never know if you could make a play.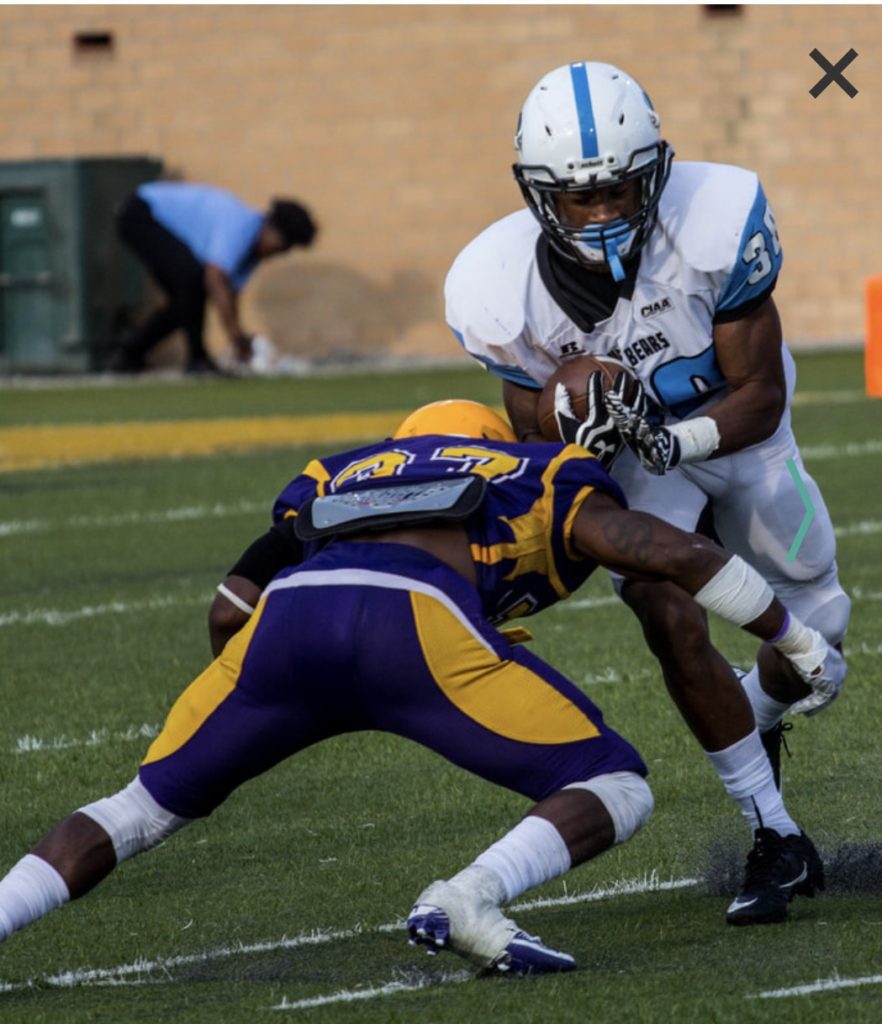 Joe Gaiter: Final Words and Shoutouts?
Traequan Shaw: Shouts out to my Mom and my whole entire family. God and my coaches and teammates
Instagram: sheluvstrae_
Facebook: Traequan Shaw