Joe Gaiter: What does football mean to you?
Charles Williams: Football means everything to me.  I know a lot of people say that but I really mean it.  Football made me the man I am today and essentially saved my life.  Where I'm from it is easy to get involved with things that you're not supposed to be involved in and football helped me to not even think about going down the wrong path.  It has given me something to wake up to every day and not to mention a free education. Football is going to help me provide for my family and help give us a life with very few worries.  I honestly don't know where I would be without football.
Joe Gaiter: What is your motivation for playing the game?
Charles Williams: I have a few things that motivate me to play this game. First, my family, I am really big on family and I will do anything for them. Next is my father, he passed away three years ago and I want to do everything I can to make him proud because he's the one that introduced me to football.  Lastly, is my son. He will be 1 next month and I know that football will help me provide for him.
Joe Gaiter: Tell us about your season this year?
Charles Williams: My season this year went well. I played in 11 of our 13 games starting in 6 of them.  I finished the season with 46tackles, 3sacks, 5TFLs, 3FF, 2FR, 1BRUP.  I was able to help my team win our second conference championship and advance to the elite 8 of the NCAA Division II playoffs.
Joe Gaiter: What makes you ready for the NFL?
Charles Williams: What makes me ready for the NFL is my knowledge of the game. I am able to learn every position on the field so that I am aware of what the man next to me is doing so that it will help me make more plays.  Also, I am willing to learn.  I don't know everything and I am willing to soak up as much knowledge a coach wants to give me.  My toughness plays a big role in my game. I will take on anybody, you will never catch me backing down from a challenge no matter how big it is. Lastly, my determination makes me ready for the NFL.  I will do anything and everything to get into the league.
Joe

Gaiter: Who would you compare your football skill to that currently plays in the NFL?
Charles Williams: I would compare myself to Denzel Perryman because we are both a little undersized for the linebacker position but we both still find a way to make plays and always find ourselves around the ball.
Joe Gaiter: Who is your agent and why did you chose them?
Charles Williams: As of right now I'm still in the process of trying to find an agent.
Joe Gaiter: Do you have any regrets over your college career?
Charles Williams: I am a believer that God has a plan for everyone.  So I have no regrets because anything that has happened to me or anything I have done in my college career was a part of Gods plan for me.
Joe Gaiter: Describe yourself in 3 words.
Charles Williams: Determined, Motivated and Smart
Joe Gaiter: If you could go back to your freshman year, what would you do differently?
Charles Williams: I wouldn't do anything different.
Joe Gaiter: What separates you from other athletes that play your same position?
Charles Williams: What separates me from others is my knowledge of the game.  I spend a lot of time watching film trying to figure out other teams' tendencies so that I can have an advantage.  Also, I know everything about each position.  I know the job of each player that's around me on the field and that's key when trying to make plays and be a leader.
Joe Gaiter: What has your biggest accomplishment?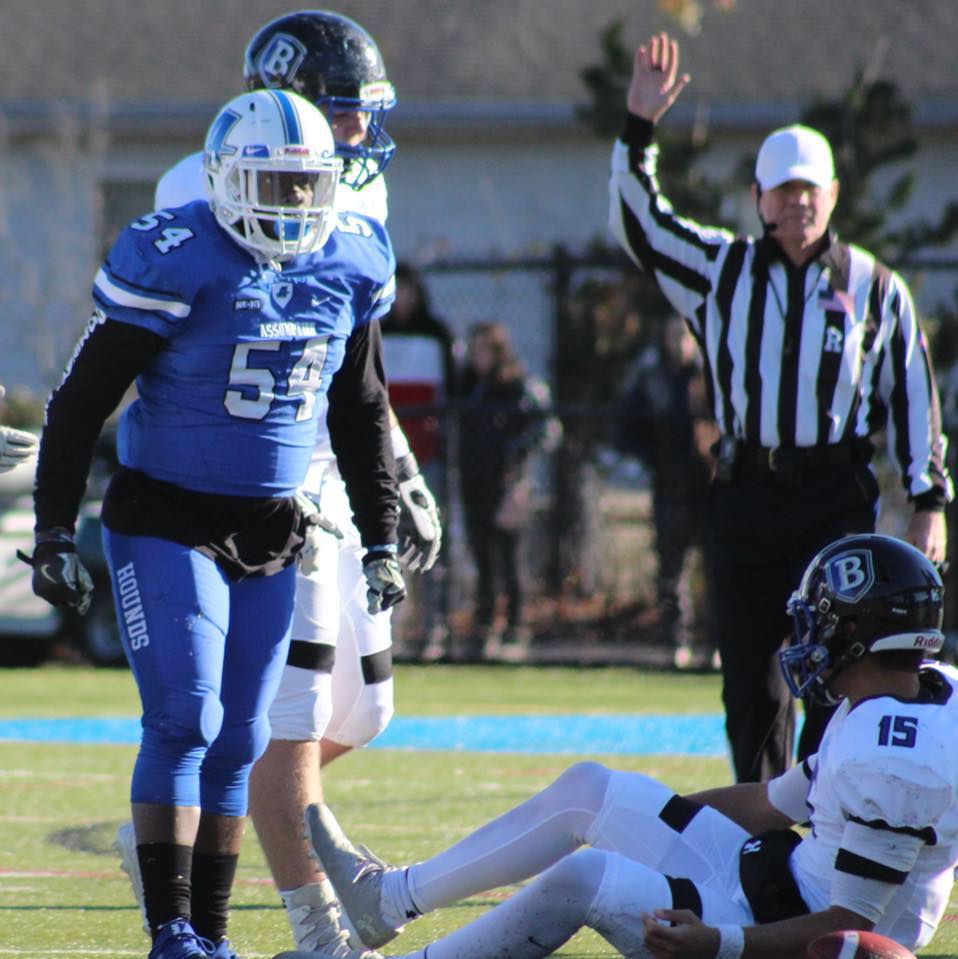 Charles Williams: Winning two conference championships in three years.  As well as graduating with a degree in Organizational Communications.
Joe Gaiter: Do you have a backup plan if you don't make it to the NFL?
Charles Williams: I love football so I am willing to play anywhere professionally.  Also, I plan on coaching when I am finished playing.
Joe Gaiter: When is your proday?
Charles Williams: It's is in March not sure of the exact date yet.
Joe Gaiter: Where and how often are you training?
Charles Williams: I will be training at Boundless performance System in Hartford, CT every day.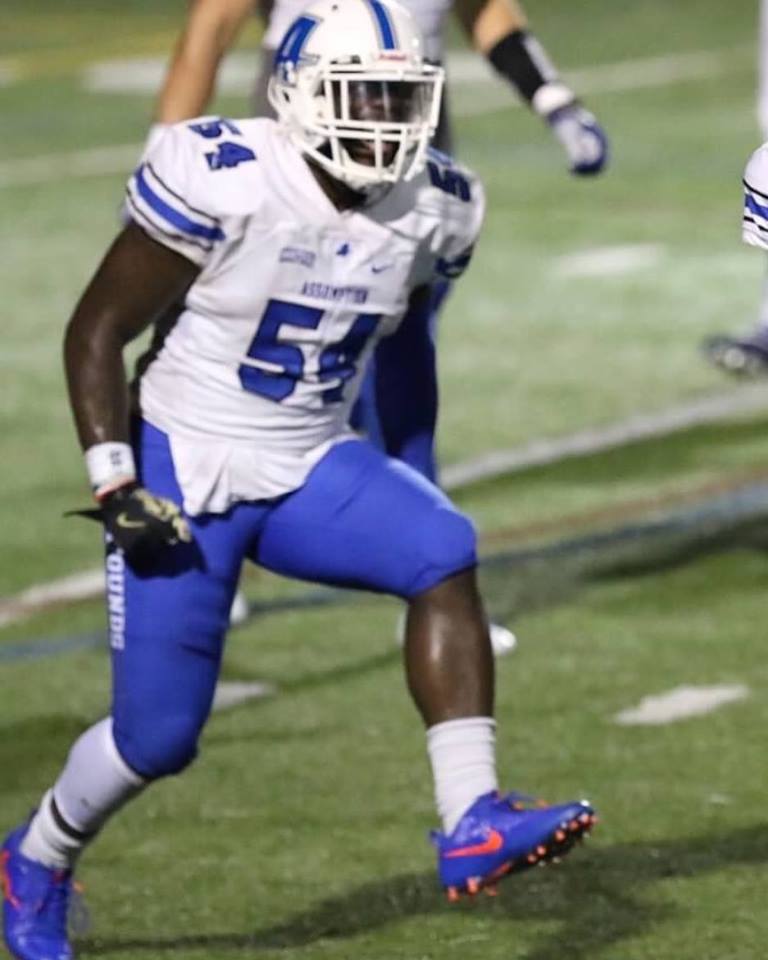 Joe Gaiter: Final Words and Shoutouts?
Charles Williams: I just want to say remember my name because eventually I will be on somebodies team making a bunch of plays on a weekly basis.  I want to give a shout out to my mother who has always been there for me and supported me. My girlfriend who has believed in my dreams since the day we met. Lastly, I want to shout out everyone that is supporting me throughout this journey.
Joe Gaiter: How can we find you on social media?
Charles Williams: You can follow me on twitter @Cj_williams50 and on Instagram @cwilliams50