Joe Gaiter: What does football mean to you?
Travis Boyd: I have a real passion for the game of football that extends further than football just being a sport or just something to do with my time. I genuinely love the game, even in college when i had to balance playing ball, school, and a social life it never felt like a job to me. It has always been an outlet to me almost like a getaway!
Joe Gaiter: Where are you from and how was your childhood?
Travis Boyd: I was born in Alexandria, Louisiana and raised in Warner Robins, Georgia. My childhood was amazing! I have a loving family that taught me a lot growing up. I always hung up under my two brothers so I learned to be tough quick.  I figured I couldn't be a cry baby hanging out with the older kids! My parents are both hard working and never took any shortcuts. They did any and everything they needed to do to provide for us and that was the work ethic they tried to instill in my brothers and me. My dad was a big influence on my childhood and even now. He would always say he wasn't raising boys he was raising men, so at an early age we were fishing, working in the yard, working on cars, learning about responsibilities, and overall what it took to be a man. My mama, which was and still is my biggest critic but biggest fan! My mama taught me everything when it came to treating a woman, proper etiquette, and always looking your best. My mama never sugar coated anything but had the ability to display love and care. She was going to let me know my mistakes, or how I need to approve, but give me confidence like I was the best thing smoking all at the same time!…I think that made me develop the ability to remain humble, accept criticism and maintain confidence as a child.
Joe Gaiter: When did you first start playing sports?
Travis Boyd: I started playing sports at a very young age. My dad picked me up from school one day and said he had a surprise for me. At the age of five I just knew I was going to the toy store, but he actually took me to a football field for practice! Ever since then I fell in love with the game. I actually played football, soccer and wrestled since the age of 5.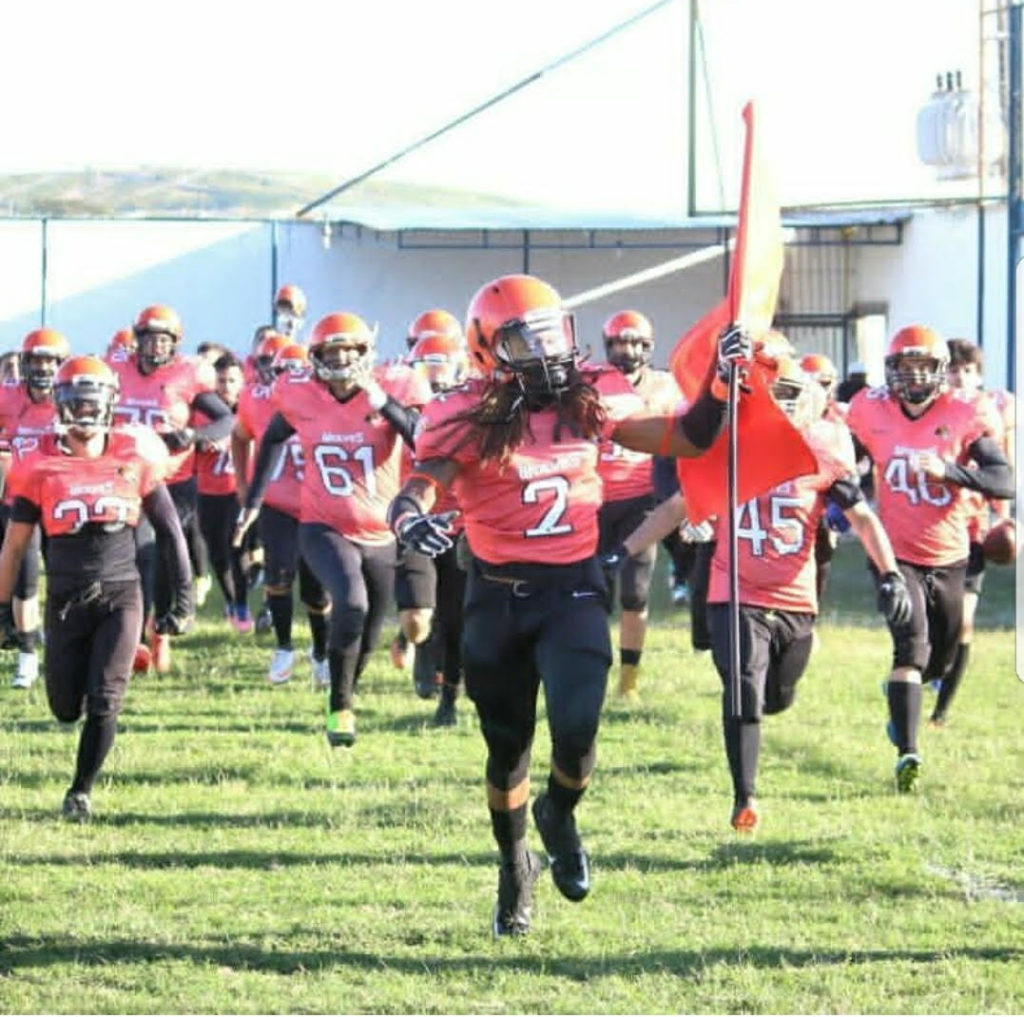 Joe Gaiter: Tell us about your football career at Middle GA State University?
Travis Boyd: My football career at Middle Georgia State University started off good, but actually got cut short in the middle of the season because of an injury, along with some poor choices in the classroom and I ended back at home at the end of that season. That was a very low time for me, but it definitely taught me the importance of grades and getting your school work done. No short cuts!
Joe Gaiter: What made you decide to play sports in Brazil?
Travis Boyd: I ended up playing football for in Brazil because last January my cousin and I went to a try out in Atlanta to play football overseas.  It was hosted by a guy name Darell Tate who is over Pro Hunt Recruiting. They were impressed with how we competed that day and stayed in contact with us. At first I almost ended up in Budapest then that changed. I got a call the day before my birthday to play for another team in Brazil that is actually in the same conference as the team I play with now. I was too excited, but that was short lived. Something ended up happening to their sponsorship so they weren't able to pick me up so at that point my chances were looking slim to get picked up to play overseas. Luckily at this point my cousin got picked up with the Caruaru Wolves and told the coach about me.  Once I got in contact with the coach and sent him a few videos of some workouts I did he was willing to give me a chance and the rest is history!
Joe Gaiter: Tell us about the team you play for?
Travis Boyd: The team I play for is the Caruaru Wolves. We are a very talented team that will be playing for the highest division of football next season. We are currently number one in our division on the hunt for a Brazilian National Championship. My cousin and I are the only two Americans on the team, but you would never be able to tell. We are a very close team, one big family and that has been a key factor to our success.
Joe Gaiter: What is your motivation when you are on the field?
Travis Boyd: When I was in high school my coach explained to the team that playing for a football team was like being a part of chain. Each person is a link on the chain, and in order to have a strong chain each man on the field has to do their job.  One weak link will make one weak chain! So, that mindset always made me strive to be the best when I am on the field. I hate failing at something or letting people down who count on me. So I feel like if I do bad win or lose then I let the team down, and they are like my brothers!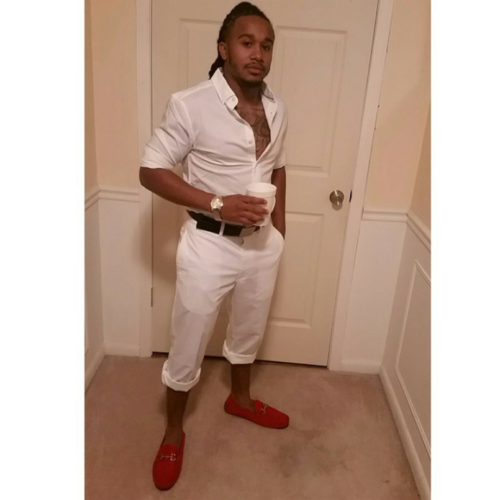 Joe Gaiter: You're 5'7, did anyone try to stop you from playing football because of your height?
Travis Boyd: No one has ever stopped me because of my height.  I will say my height has caused people to definitely question my talent level, but the sports I play require skill. So the person with the best skill will play. I was always taught that I would have to put in twice as much work because of my height, so that's exactly what I did! When the time would come to show up I would always try to take advantage of the opportunity and after a while it was understood by others I meant business and have what it takes.
Joe Gaiter: What makes you a great running back?
Travis Boyd:  What makes me a great back is my vision and my ability to make people miss. I do not mind lowering my shoulder because I am lot stronger than what people assume, but I am very shifty and will definitely try to make a move on someone! My two all-time favorite running backs are Barry Sanders and Reggie Bush during his collegiate years because of their ability to make people miss, and I always try to emulate them.
Joe Gaiter: What is your advice to other college players who want to play overseas?
Travis Boyd:. My advice to college players trying to play overseas is stay in shape first and foremost. You can get picked up any moment.  Secondly go on Facebook and go follow Pro Hunt. Keep up with when and where try outs are being held, and have some film available for coaches. Do not go in with the mindset that you will get rich off of this. This is an opportunity to get another opportunity in the next level. It is a great experience and anything can come from it.
Joe Gaiter: How long is your season?
Travis Boyd:. The season started in July and goes into November when the playoffs start. The Championship game will be played December 3rd.
Joe Gaiter: Besides football, what makes you happy?
Travis Boyd:. Besides football family and friends make me happy. I surround myself around great people so they do a pretty good job keeping a smile on my face.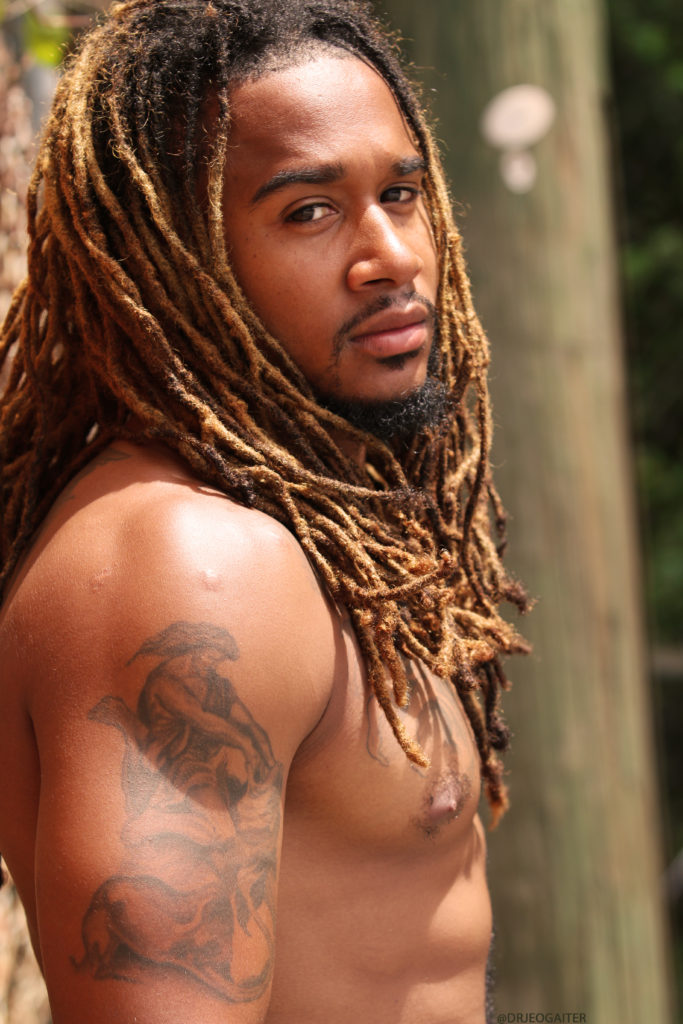 Joe Gaiter: Final words?
Travis Boyd:  I would just like to say thank you for providing the opportunity and taking the time to interview me! I would like to give a shout out and encourage everyone to go check out and follow @4waymentoring on IG and Facebook as well as @foolaydc on IG and Facebook.  I would also like to give a special thank you to Shereffa Francis! She is a talented model out of Atlanta that has been a lot of support for me. You can find her on IG @beautifully_educated.
Joe Gaiter: Where can we find you on social media?
Travis Boyd: You can check me out on social media on IG @Tboyd_5, Facebook: Travis Boyd, or on twitter @_HolonTrap